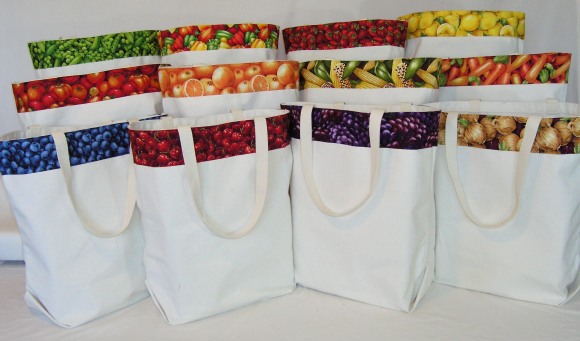 Totes are large and sturdy. They measure 18" wide x 17" high with a 7" gusset. Handles are 24".
Bags are made of 80% recycled cotton and 20% recycled bottle plastic. Handles are recycled cotton webbing. Border is 100% cotton fabric, prewashed.
Totes are machine washable, cold water. Hang dry.
Made in USA.
Totes make great gifts!
A stylish and colorful alternative to small grocery store bags!
Price: $12 each
Soon you will be able to order directly from the website, but until then you can order bags by clicking here and printing out the order form.
Patterns available
(click on a picture to zoom in on the pattern)